Another Hole In One for Carla Hirst
Carla Hirst scored a Hole In One on the par 3 6th hole during competition play on Saturday April 2, 2022.
Congratulations to Carla on her second hole in one during comeptition play.
Carla is pictured retrieving her tee shot from the 6th hole.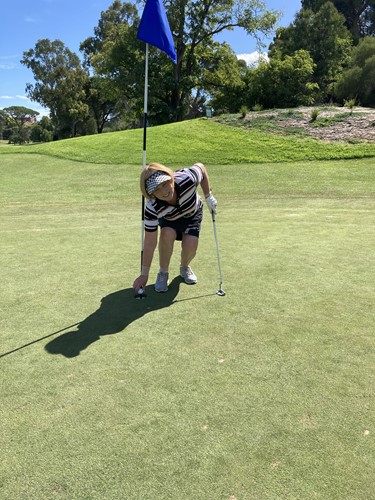 Published 02/04/2022
Back to news