2020 November POTM
David Holmes won the Thursday Dewsweeper's Player of the Month Trophy with a Stableford score of 41 points in the competition month shortened by the COVID-19 cancellations.
Sponsored by Peter Sahb.
David wins a trophy mug and a spot in the Player of the Year playoffs in July 2021 against the other eligible Player of the Month winners.
David is pictured with trophy sponsor Peter Sahb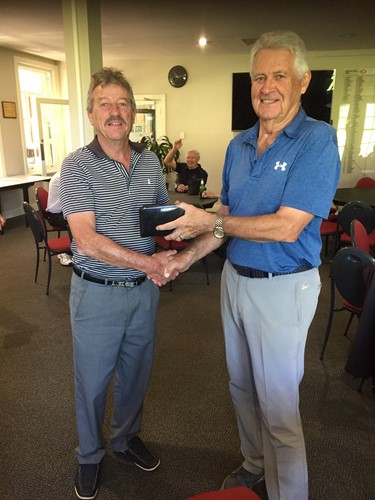 Published 03/12/2020
Back to news