Juniors Results 2020
Congratulations to junior club member Taj Darch who came 11th in the State Primary School Championships this week. The tournament was played at West Beach Parks Golf, executive '50' course and Patawalonga Par 72 course. Taj's qualifying score was 71 on the par 50 with a state final score of 93 on the par 72. 
Look out for Taj in the coming years!
On Sunday November 8, North Adelaide played a hard fought match against Tea Tree Gully losing for the first time this season.
In the hot weather, players were challenged and some great golf was displayed. A special mention to Max Lau & Jay Mun who won the last hole of their match to square their contest, no hole was won with a score worse than par!
This weekend is the last game of the round robin format where the North Adelaide Koala's play Royal Adelaide GC at North Haven.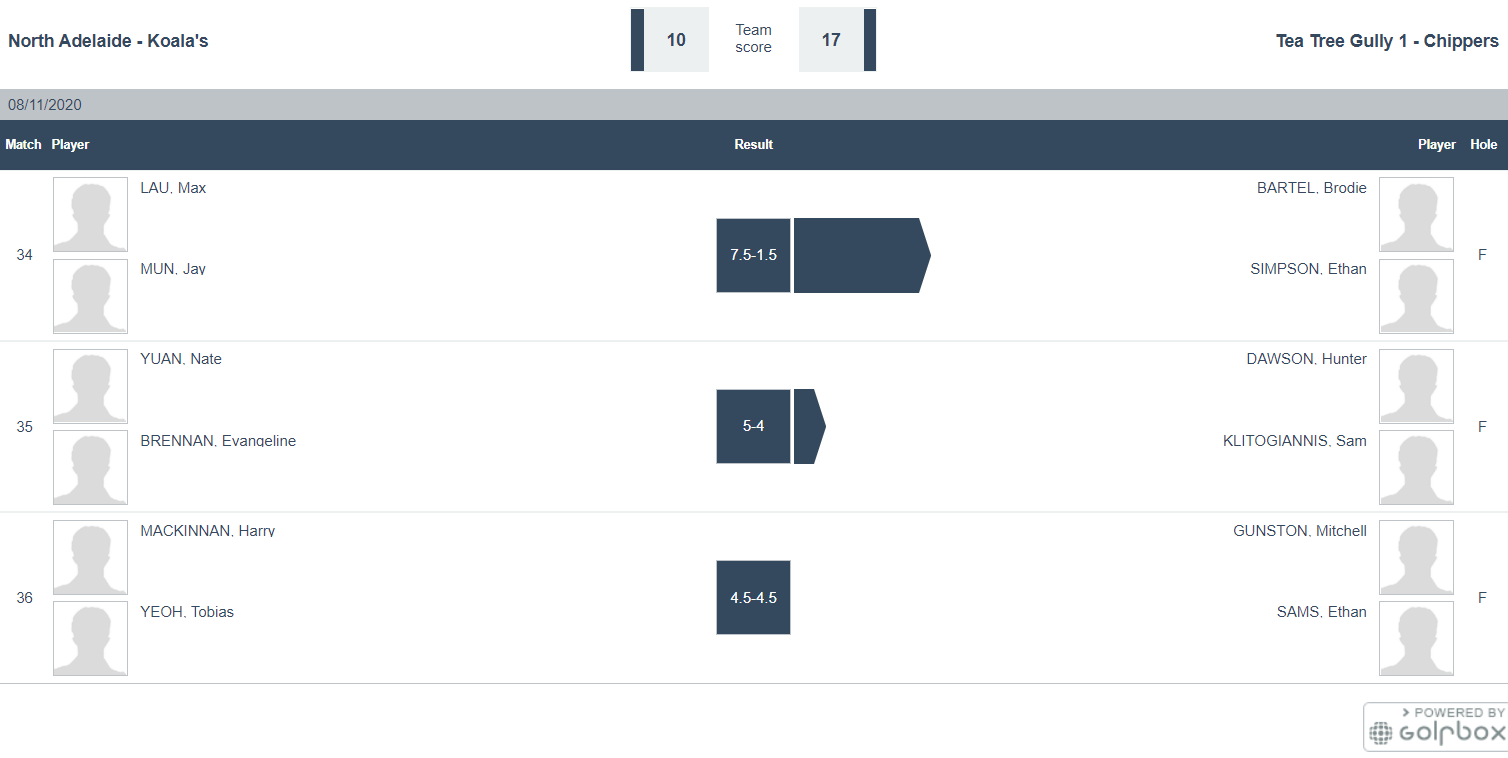 Congratulations to the North Adelaide Koala's for winning their match against Kooyonga GC on the weekend at North Adelaide (North Course). The Kooyonga juniors fought very well on a challenging layout which for many was their first time around the course so well done. North Adelaide stay undefeated at the top of the table, next week the Koala's play Tea Tree Gully at North Adelaide.
Congratulations to the North Adelaide Koala's who won their second game in a row to start their season on the weekend against Tea Tree Gully. All played in good spirit and some terrific shots were played on a challenging course. Thanks to Tea Tree Gully for hosting and to our parent helpers who walked with the groups". 
Congratulations to our MyGolf Junior League team who played the first round of their season on Sunday.
Getting a win against North Haven GC at Royal Adelaide GC was a terrific effort! All played in terrific manner and sportsmanship and are looking forward to improving as the season progresses.