2018 Pennant A3
WEEK 6:  Pennant played Kooyonga @ Flagstaff Hill and  lost 1½ - /3½
YM Ko lost 1 down, C Coleman won 5/6, M Middleton lost 1 down, S Russell squared, D Schwarz lost 5/4
WEEK 5:  Pennant played Royal Adelaide @ Royal Adelaide and lost 5/0
D Schwarz lost 3/2, S Russell lost 3/1, M Middleton lost 4/3, C Coleman lost 3/2, YM Ko lost 3/2
WEEK 4: Pennant played Glenelg @ Kooyonga and lost 4/1
YM Ko won 6/5, C Coleman lost 5/3, M Middleton lost 3/1, S Russell lost 4/3, L Dennett lost 6/5
WEEK 3: Pennant played West Lakes @ Glenelg and lost 4/1
YM Ko lost 2 dwn, C Coleman lost 7/5, M Middleton lost 5/4, S Russell lost 5/4, L Dennett won 3/1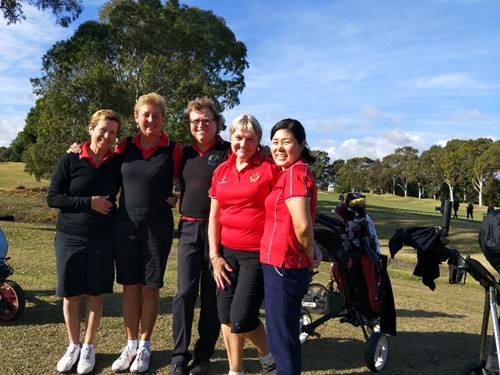 WEEK 2: NAGC Ladies were unlucky this week.
Pennant A3 played Blackwood @ West Lakes and lost 3/2
W O'Connor won 2 up, L Dennett lost 3/2, S Russell won 2/1, C Coleman lost 5/4, YM Ko lost 2 down
We look forward to better results next week.
WEEK 1: NAGC Ladies played May 14 and all teams were winners.
Pennant A3 played Flagstaff Hill @ Mt Osmond: L Dennett won 2 up, M Middleton lost 2 down, S Russell won 3/1, YM Ko won 5/4, C Coleman lost 7/5.
NAGC won 3/2