February POTM
Eric McCalden won the Thursday Dewsweeper's Player of the Month Medal with a Stableford score of 44 points on February 6.
This is Eric's seventh Player of the Month Medal during his distinguish career playing at NAGC.
Eric wins a place in the Player of the Year playoff to be held in July against the other POTM winners. Eric also won this event in 2018.
Eric is pictured with February POTM sponsor Sham Sharma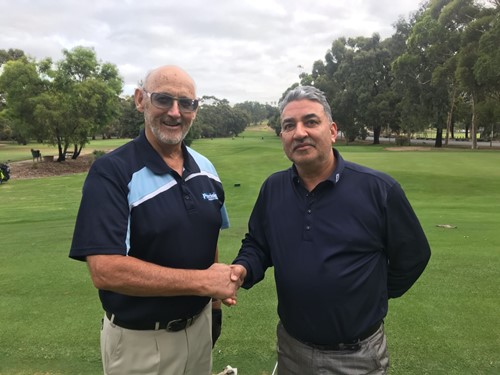 Published 27/02/2020
Back to news