2018 Moller Cup Trophy
Once again our girls brought home the prestigious Moller Cup Trophy first played in 1957. This tropy is played yearly amongst Grange/Mt Osmond/Stirling and NAGC.
This year it was played at Grange on 12 November and the cup is coming home to North Adelaide Golf Club for the 3rd consecutive year (2016, 2017 and 2018).
Well done girls, we are very proud of you!!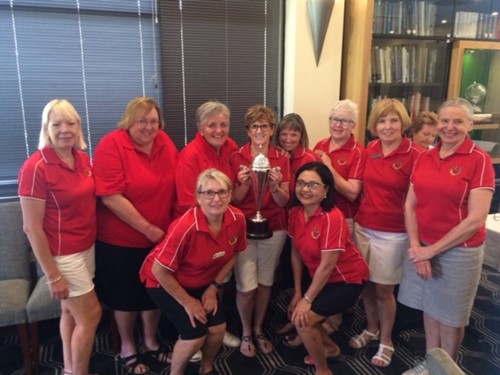 Published 12/11/2018
Back to news